Pinnacle Studio 15 HD Ultimate Collection 15.0.0.7593 Full + Plugins
3 DVD / 13DVD
Pinnacle Studio HD Ultimate Collection V.15 – Make Movies Like a Pro with Technology Trusted by Hollywood! Brought to you by Avid, the world leader in professional audio and video creation technology, Pinnacle Studio HD Ultimate Collection v.15 makes it easy to edit like a pro with intuitive new features, ultra-fast performance, and a massive content collection.
Quickly import videos and photos then edit scenes and make HD movies with over 2,200 effects and other content. Place people over virtual backgrounds using the built-in chroma-key effect and 5' x 6' green screen. Add interest with sophisticated animated titles, and produce your soundtrack with immersive Dolby Digital 5.1 surround. Then export your projects to popular formats, or burn to DVD or Blu-ray, and share them with the world. The unique new Archive and Restore tool conveniently preserves your work.
Pinnacle Studio HD Ultimate Collection - a popular program for video editing with support for HD video, including Blu-ray and AVCHD. Program has a simple and intuitive interface through which you can create high-quality videos with various effects, transitions and animations, as well as stunning Dolby Digital 5.1 sound. The result of his creations, you can upload to YouTube or burn it to DVD and portable devices. The program includes professional tools for titling, color correction, lighting and special effects. The program interface is multilingual and has the support of the Russian language.
Features:
Importing videos and photos from camcorders, digital cameras, phones, DVD-ROM drive, etc.
Edit HD videos with ultra-high speed when using the AVCHD, and H.264 formats
Creating titles, DVD menus with the use of effects and over 80 templates for assembly
Capture a stop-overs to create stunning animation effects, and effects acceleration
Burn discs Blu-ray, HD DVD, DVD
Using animation and special effects to create video
Using the unique technology of image stabilization on the Avid, commonly used in movies
Create videos with Dolby Digital 5.1 sound
Ability to create videos for YouTube, Blu-Ray, HD DVD, DVD, to MP3 files, etc.
Export movies to Flash, QuickTime, AVCHD, PS3, Nintendo Wii, Xbox and other devices
Adding an animation in the style of Hollywood, transitions and effects
Import
Import video and photos from video cameras, digital cameras, phones, DVDs, and more
Edit
Edit HD video on your computer-with ultra-fast performance when using AVCHD and H.264-based formats*
Organize your media using the project bin and favorite folders
Included Montage templates give you a head start with easy-to-use, multi-layer animations, transitions, and titles
Back up your work with the new Archive/Restore tool*
Enhance
Use the Motion Titler to create sophisticated animated titles-just drag and drop
Add professional effects from award-winning visual effects company Red Giant
Add incredible Dolby Digital 5.1 surround sound to your productions
Included 5′ x 6′ chroma-key green screen sheet lets you change backgrounds and locations for your subjects
Use stop-motion capture for amazing animations and fast-motion effects
Fix shaky camera shots with the same Avid technology used on major motion pictures
Use the included DVD menus for a professional look
Share
Easy one-click uploading to YouTube-including high-quality widescreen and HD* formats
Share straight to Blu-ray and DVD
Export movies to Flash, DivX Plus MKV*, QuickTime® HD*, AVCHD, AVCHD Lite*, PS3, Wii, Xbox®, and more
Minimum System Requirements*
Windows® 7, Windows Vista® (SP2), or Windows XP (SP3)
Intel® Pentium® or AMD Athlon™ 1.8 GHz (2.4 GHz or higher recommended)
-Intel Core™ 2 Duo 2.4 GHz required for AVCHD*
-Intel Core™ 2 Quad 2.66 GHz or Intel Core i7 required for
AVCHD* 1920
1 GB system memory recommended, 2 GB required for AVCHD*
DirectX® 9 or 10 compatible graphics card with 64 MB (128 MB or higher recommended)
-Red Giant Magic Bullet Looks plug-in: ATI or NVIDIA graphics card with
128 MB of RAM (or more) recommended
-256 MB required for HD and AVCHD*
DirectX 9 (or higher) compatible sound card
5.7 GB of disk space
DVD-ROM drive to install software
Input Options
Capture from DV, HDV, and Digital8 camcorders or VCRs-requires a FireWire® port)
Capture from analog camcorders, 8 mm, HI 8, VHS, SVHS, VHS-C, SVHS-C, or VCRs (NTSC/PAL/SECAM)-requires Pinnacle or Dazzle video hardware)
Import from AVCHD* and other file-based camcorders, digital still cameras, mobile devices, and webcams via USB
Output Options
Output to DV, HDV, or Digital8 tape (requires camcorder with FireWire input port and a PC with a DV/FireWire port)
Output to analog videotape (requires DirectShow-compatible device with video output)
Import Formats
V

ideo: AVCHD*, AVCHD Lite*, BD Blu-ray*, DV, HDV, AVI, MPEG-1, MPEG-2, DivX

®

*, MPEG-4*, 3GP (MPEG-4)*, WMV, non-encrypted DVD titles (incl. DVD-VR/+VR), QuickTime

®

MOV (DV, MPEG-4*, H.264*), DivX Plus

®

MKV*

Audio: MP3, MPA, WAV, AC3*, WMA
Graphic: BMP, GIF, JPG, PCX, PSD, TGA, TIF, WMF, PNG, J2K
Export Formats
AVCHD*, AVCHD Lite*, BD Blu-ray*, HD-DVD, DVD (DVD-R, DVD-RW, DVD+R, or DVD+RW, dual layer), S-VCD, Video CD (VCD)
Apple® iPod®, Sony® PSP/PS3, Nintendo® Wii, Microsoft® Xbox compatible formats*
YouTube HD
DV, HDV, AVI, DivX*, RealVideo®8, WMV, MPEG-1, MPEG-2, MPEG-4*, Flash, 3GP*, WAV, MP3*, QuickTime® MOV, DivX Plus MKV*
Dolby®Digital 2-channel and 5.1-channel audio*
Optional Accessories
CD burner for creating Video CDs or Super Video CDs (S-VCDs)
DVD burner for creating DVD and AVCHD* discs
Blu-ray burner for creating Blu-ray discs*
Sound card with surround sound output required for preview of surround sound mixes
-------------
PAKET A
-------------


Plugin
- Premium Pack Volume 1-2
- Themes Winter Pack
- Creative Pack Volume 1-3
- Title Extreme
- Hollywood FX Volume 1-3
- RTFX Volume 2
- ScoreFitter Volume 1-3
- Video Plugins: BS Effects
- Video Plugins: BWPlugins Pack 1-3
- Video Plugins: Bravo Studio Pack 1-3
- Video Plugins: Camera POV
- Video Plugins: Canal +
- Video Plugins: Dziedzic Pack
- Video Plugins: FX
- Video Plugins: KHT
- Video Plugins: Liquid 3D Editor
- Video Plugins: Liquid Mosaic
- Video Plugins: Liquid RGB Difference Key
- Video Plugins: MisterZ
- Video Plugins: NewBlue Video
- Video Plugins: Pixelan SpiceMASTER Pro 2.5
- Video Plugins: Stage Tools
- Video Plugins: TimeCode
- Video Plugins: Vance Effects
- Video Plugins: Vdub2RTFx
- Video Plugins: WL Filter
- Pixel 1963 Alpha Magic Pack 1 (1189 gradient transitions)
- Pixel 1963 Alpha Magic Pack 2 (1000 gradient transitions)
-------------
PAKET B
-------------
Plugin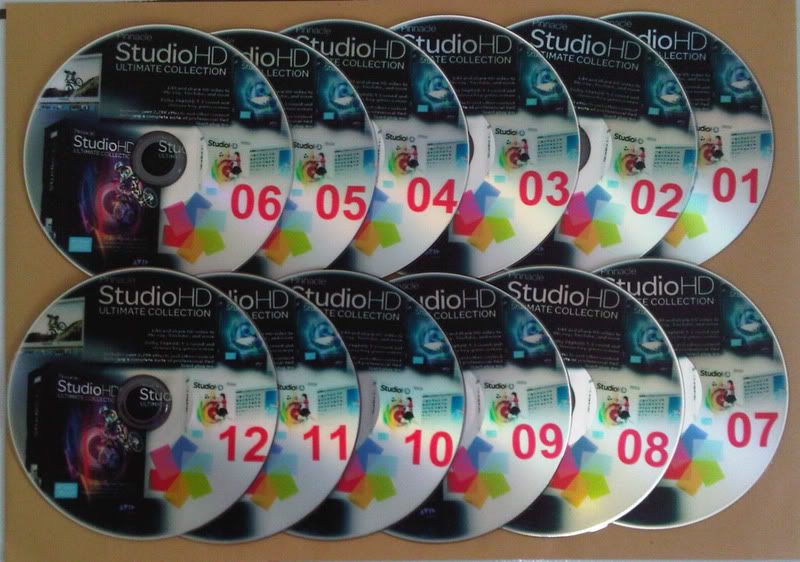 installed required 75gb disk space
proDAD Heroglyph 2.6.32.10

proDAD Heroglyph Creative Pack Vol.1

proDAD Heroglyph Creative Pack Vol.2

proDAD Heroglyph Creative Pack Vol.3

proDAD Heroglyph Creative Pack Vol.4

proDAD Heroglyph Creative Pack Vol.5

proDAD Mercalli 2.0.87

proDAD VitaScene 1.0.46

proDAD VitaScene Training Package 1

Pinnacle Creative Pack Volume 1

Pinnacle Creative Pack Volume 2 - Seasons

Pinnacle Creative Pack Volume 3 - Kids

Pinnacle Hollywood FX Volume 1-3

Pinnacle Premium Pack Volume 1-2

Pinnacle RTFX Volume 2

Pinnacle ScoreFitter Volume 1

Pinnacle ScoreFitter Volume 2

Pinnacle ScoreFitter Volume 3

Pinnacle Winter Pack

Pinnacle Title Extreme

Video Plugins: BS Effects

Video Plugins: BWPlugins Pack 1-3

Video Plugins: Bravo Studio Pack 1-3

Video Plugins: Camera POV

Video Plugins: Canal +

Video Plugins: Dziedzic Pack

Video Plugins: FX

Video Plugins: JPsEffects 1.1.6.2

Video Plugins: KHT

Video Plugins: Liquid 3D Editor

Video Plugins: Liquid Mosaic

Video Plugins: Liquid RGB Difference Key

Video Plugins: MisterZ

Video Plugins: Neat Video 2.22.01

Video Plugins: NewBlue Video

Video Plugins: Pixelan CreativEase 1.0

Video Plugins: Pixelan SpiceMASTER Pro 2.5

Video Plugins: Red Giant Knoll Light Factory

Video Plugins: Red Giant Magic Bullet Looks

Eric Escobar's Indie Film for Looks (Presets for Magic Bullet Looks)

Simon Walker's Weddings & Events for Looks (Presets for Magic Bullet Looks)

Nick Campbell's Vintage Film for Looks 2010 (Presets for Magic Bullet Looks)

Stu Maschwitz's Rebel Epic for Looks (Presets for Magic Bullet Looks)

Awesome Looks by Brent Pierce (Presets for Magic Bullet Looks)

Video Plugins: Red Giant ToonIt

Video Plugins: Red Giant Trapcode 3D Stroke

Video Plugins: Red Giant Trapcode Particular

Video Plugins: Red Giant Trapcode Shine

Video Plugins: Stage Tools

Video Plugins: TimeCode

Video Plugins: Vance Effects

Video Plugins: Vdub2RTFx

Video Plugins: WL Filter

Sound Plugins: Alien

Sound Plugins: BIAS SoundSoap 2.01

Sound Plugins: ComboVox

Sound Plugins: NewBlue Audio Bonus Pack

Sound Plugins: NewBlue Audio Enhancements 1

Sound Plugins: NewBlue Audio Essentials 1

Sound Plugins: NewBlue Audio Essentials 2

Sound Plugins: NewBlue Audio Essentials 3

Sound Plugins: NewBlue Audio Essentials 4

Pixel 63 Alpha Magic Pack 1

Pixel 63 Alpha Magic Pack 2

Pixel 63 Montage Themes Pack 1

Pixel 63 Montage Themes Pack 2

20 Cents Montage Themes Collection

20 Cents Motion Titles (additional traffic)

Hollywood FX: Antsifer

Hollywood FX: Chinese

Hollywood FX: Club

Hollywood FX: David Star

Hollywood FX: Declic Video

Hollywood FX: Declic Video KEP Christmas

Hollywood FX: Declic Video KEP Flags

Hollywood FX: Eddy FX

Hollywood FX: EFX (Flying Windows & Hearts)

Hollywood FX: Indian

Hollywood FX: Pixel 1963

Hollywood FX: USA FX

Hollywood FX: Weddings GPD

Menus: Corporate Volume 1 (SD)

Menus: Events Volume 1 (SD)

Menus: Sport Volume 1 (SD)

Menus: Wedding Volume 1 (SD)

Menus: Wedding Volume 2 (SD)

Motion Titles: Style Text Vol.1

Collection Buttons: Flags

Sound Effects: Cartoon




proDAD Adorage Effectpackage Volume 1 "classic"

proDAD Adorage Effectpackage Volume 2 "particles & lights"

proDAD Adorage Effectpackage Volume 3 "PIP-Fx & Splitscreens"

proDAD Adorage Effectpackage Volume 4 "universal tricks"

proDAD Adorage Effectpackage Volume 5 "diamond composits"

proDAD Adorage Effectpackage Volume 6 "Power Fx pearls"

proDAD Adorage Effectpackage Volume 7 "CGM power"

proDAD Adorage Effectpackage Volume 8 "Eyecatcher Fx"

proDAD Adorage Effectpackage Volume 9 "Particles & Objects"

proDAD Adorage Effectpackage Volume 10 "HD Video Effects"

proDAD Adorage Effectpackage Volume 11 "HD Global Travel & Flags FX"

proDAD Adorage Effectpackage Volume 12 "HD Worldwide Effects"

SPC Adorage Art FX Volume 1-2

SPC Adorage Cartoon FX Volume 1

SPC Adorage Cartoon FX Volume 2

SPC Adorage Fantasy Volume 1

SPC Adorage Fantasy Volume 2

SPC Adorage Film & Grain

SPC Adorage Light & Magic Volume 1

SPC Adorage Rolleffekte Volume 1

Adorage & Sound Effects Swipes! 01: Liquid Light

Adorage & Sound Effects Swipes! 02: Broadcast Edge 1

Adorage & Sound Effects Swipes! 03: Hot Flashes

Adorage & Sound Effects Swipes! 04: Fiery Thoughts

Adorage & Sound Effects Swipes! 05: Particle Wonders

Adorage & Sound Effects Swipes! 06: Tunnel Vision

Adorage & Sound Effects Swipes! 07: Clean Sweep

Adorage & Sound Effects Swipes! 08: Wild Water

Adorage & Sound Effects Swipes! 09: Super Star

Adorage & Sound Effects Swipes! 10: Mixed Bag 1

Adorage & Sound Effects Swipes! 11: Trick or Treat

Adorage & Sound Effects Swipes! 12: Have a Heart

Adorage & Sound Effects Swipes! 13: Grid Lock

Adorage & Sound Effects Swipes! 14: You're Fired

Adorage & Sound Effects Swipes! 15: Circular Reasonings

Adorage & Sound Effects Swipes! 16: Broadcast Edge 2

Adorage & Sound Effects Swipes! 17: Mixed Bag 2

Adorage & Sound Effects Swipes! 18: Bar Necessities

Adorage & Sound Effects Swipes! 19: Happy Thoughts

Adorage & Sound Effects Swipes! 1920: Broken Arrow

Adorage & Sound Effects Swipes! 21: Smoken Hot

Adorage & Sound Effects Swipes! 22: Pyro Techniques

Adorage & Sound Effects Swipes! 1923: Red, White & Blue

Adorage & Sound Effects Swipes! 24: Clean Waves

Adorage & Sound Effects Swipes! 25: Gonna Celebrate

Adorage & Sound Effects Swipes! 26: Heavy Metal

Adorage & Sound Effects Swipes! 27: Weather or Not

Adorage & Sound Effects Swipes! 28: Music Theory

Adorage & Sound Effects Swipes! 29: Mixed Bag 3

Adorage & Sound Effects Swipes! 30: Electrify Me

Adorage & Sound Effects Swipes! 31: My Valentine

Adorage & Sound Effects Swipes! 32: Model Mania

Adorage & Sound Effects Swipes! 33: Nothing But Net

Adorage & Sound Effects Swipes! 1934: Under Construction

Adorage & Sound Effects Swipes! 35: Filigree Flow

Adorage & Sound Effects Swipes! 36: Money Money Money

Adorage & Sound Effects Swipes! 37: Chromed Themes

Adorage & Sound Effects Swipes! 38: In A Flash 1

Adorage & Sound Effects Swipes! 39: In A Flash 2

Adorage & Sound Effects Swipes! 40: Screen Smashers

Adorage & Sound Effects Themekit Swipes: Business Themes

Adorage & Sound Effects Themekit Swipes: Casino Themes

Adorage & Sound Effects Themekit Swipes: Christmas Themes

Adorage & Sound Effects Themekit Swipes: Communication Themes

Adorage & Sound Effects Themekit Swipes: Education Themes

Adorage & Sound Effects Themekit Swipes: Entertainment Themes

Adorage & Sound Effects Themekit Swipes: Financial Themes

Adorage & Sound Effects Themekit Swipes: Flower Themes

Adorage & Sound Effects Themekit Swipes: Heart Themes

Adorage & Sound Effects Themekit Swipes: Law & Order Themes

Adorage & Sound Effects Themekit Swipes: Legal Themes

Adorage & Sound Effects Themekit Swipes: Music Themes

Adorage & Sound Effects Themekit Swipes: Party Themes

Adorage & Sound Effects Themekit Swipes: Patriotic Themes

Adorage & Sound Effects Themekit Swipes: Seasonal Themes

Adorage & Sound Effects Themekit Swipes: Symbolic Themes

Adorage & Sound Effects Themekit Swipes: Travel Themes

Adorage & Sound Effects Themekit Swipes: Wedding Themes

Adorage & Sound Effects Themekit Swipes: Worship Themes

Adorage Cartoon MF

Adorage Super Wipe Volume 1

Adorage Wedding S1

Adorage Wedding S2 (ETK)

Adorage Wedding & Holiday

Adorage Antsiferoff Fx Volume 1

Adorage Antsiferoff Fx Volume 2

Adorage Herois e Princesas

Adorage Themes
Kode Barang : SOFT Pinn 15
Pinnacle Studio 15 HD Ultimate Collection 15.0.0.7593 Full + Plugins
Harga :
Paket A 50.000,- 3 DVD
Paket B 200.000,- 12 DVD